Vernissage!
We are very happy and excited to welcome you to the celebration of Ines Honfi's upcoming solo Art exhibition, "Divine Couple" at Café North.
The exhibition takes place 9th December 2017 at Gallery / Café North, which is few seconds walk from Nørreport Station. (Address: Rosengården 14, 1174 Copenhagen)
The opening starts at 17:00 and rounds at 21:00. During this time there will be ongoing small FREE refreshments and also Indian vegetarian snacks and delicacies.
The entree is FREE.
Warm greetings!
Welcome to Eden Art by Ines Honfi
It is my deepest wish to create beauty in art, and to spread happiness and uplifting energies to all the ones who feel attracted to these.
My paintings are inspired in the beauty of nature, the beauty of being alive and the beauty of love and being in love.
I invite you to explore my website and to find yourself in it.
With endless love and gratitude.
Ines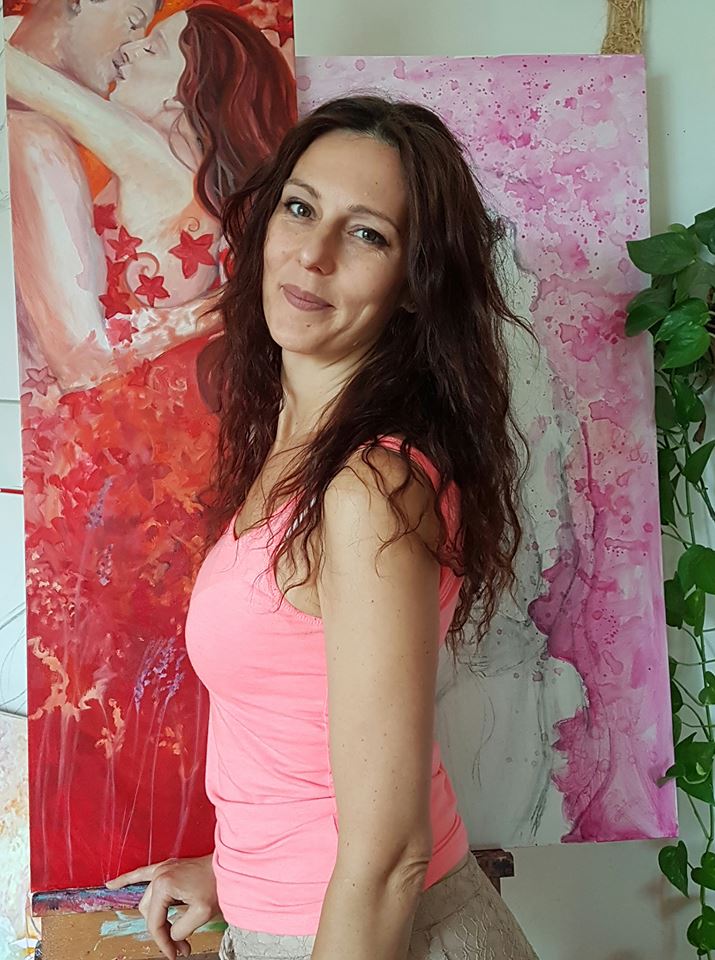 For a few moments look and observe the colors that are around you. Look at them if would be the first time that you see them. See their energy and power. Now try to imagine the world without them, how would that world look? In my opinion: quite depressive and sad......